New Year eve is always about some miracle.
We wait something special, let the old year goes, look with the hope in the future and make our wishes.
Share this special moment with your diving family, count till 12 under water and have fun on the New Year party in the endless deep Red Sea
We invite you to celebrate new year eve at Red Sea liveaboards
St. John Trip
28.12.2021 – 04.01.2022
Boat M/Turquoise 2
Its very new boat will be ready in May 2022
The boat will be a bit little copy of M/Y Turquoise
* Luxury yacht.
* Year of construction 2022.
* Dimensions: 40M long – 8M wide.
* Capacity up to 28 Pax at 10 Double rooms and 4 suites.
* All cabins contain Bathroom, Air conditions, and Towels.
* 2 Covered areas: Salon and Restaurant.
* 2 Large sundecks.
* Nitrox and Trimix.
* Wi-Fi.
Schedule
28.12    Arrive,  go by bus to Port Galib – check-in –
29.12    Marsa Shona (Check dive) – Shaab Marsa Alam (Chech drift dive)
30.12    Habili Ali – Habili Gafar – Dangerous Reef – Night dive
31.12    Small St. John – St. John's caves – Midnight Night dive
01.12    Shaab Maksur – Snorkling with Dolphin – Malahi – Maksur
02.12    Shaab Sharm 2 dives – Habili Marsa Alam -Night dive
03.01    Elphinstone 2 dives – Back to port Galib
04.01     Check out
* Plan can be change according weather condation
Price 1300 EURO
*Room reservations by priority reservation
Price Incl.
– Full-board accommodation
– Transfer
– Taxes, permissions
– Marin Park fee
– Dive guide
– 12L tank and weights
– Wi-Fi
– Group T-shirt
– New Year celebrate party
Price Not incl.
– Environment fee 50 EUR
– Staff tips 80 EUR / week
Available.
– OC Nitrox single tank 80 EUR / week
– OC Nitrox twin tanks 100 EUR / week
– 15L tank 40 EUR / week
– Extra 12L tank 40 EUR/week
– Twin tanks 80 EUR / week
– Rental Equipment 50EUR/ pace / week
Rebreather divers
Rebreather Package 230 EUR, incl 2 rebreather tanks – Sofnolime / one fill / day
Reb O2 for all week – 1 S80 Stage cylinder
Trimix CCR divers
50 EUR / cylinder + gas usage during a week.
Your usage will be calculated when you return the cylinder.
Helium 0.12 EUR / L
Nitrox 50% 12 EUR / fill
Nitrox 80% 15 EUR / fill
Dive site High lights
 JOHN
St. John's reefs lie on the tropic of cancer, south of Ras Banas. Between the coast and Zabarged Island, almost 150km south of Marsa Alam.
St john covers an area of 290 km2 and offers a greater diversity of diving in the Red Sea. It's astonishing coral walls, a coral garden, and caves.
The depth of St. John goes down to 200m which attracts lots of reef sharks. also, Hammerhead, Oceanic whitetip, and thresher sharks. Other pelagic creatures found in the area as bottlenose Dolphins, Sea turtles, Jacks, Tuna, and Barracudas.
HABILI ALI
Habili is the Arabic word for a reef that never breaks the surface
Is an oval-shaped reef and is the easternmost diving point of St. John's. Its walls and ridges are full of beautiful coral, with great specimens of elkhorn coral, blue coral, large gorgonian fans, many whip corals, and black coral forests. Drift diving is the best way to admire the inlaid coral and reef fish living in the steep walls.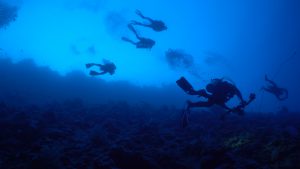 Habili Jaffar
Very small oval-shaped reef. Habili Jaffar's top is permanently 3 to 4 meters from the water surface. With deep walls dropping away on all sides this is an ideal spot for some big pelagic action. Schools of barracuda, jacks and trevallies tend to form on the northern side, where the current can be strong (sweeping from north to south). White-tip sharks and even grey reef sharks are a distinct possibility.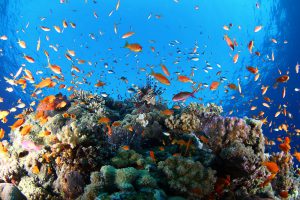 Dangerous Reef
The most south dive site in the St. John area, it takes a diamond shape. On the south tip of the diamond, there is a sandy sloping bottom with hard coral down to 30m. the main reef has some fissures making small tunnels, some of the tunnels have a full overhead environment, but you are never far from a visible exit. Out of the tunnels east or west a good coral garden.
Dangerous reef best chosen after the deep dives and offer us shelter for the night and excellent night dive.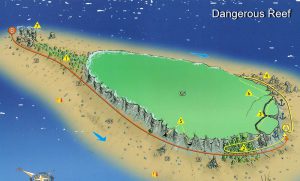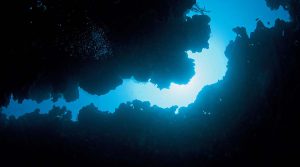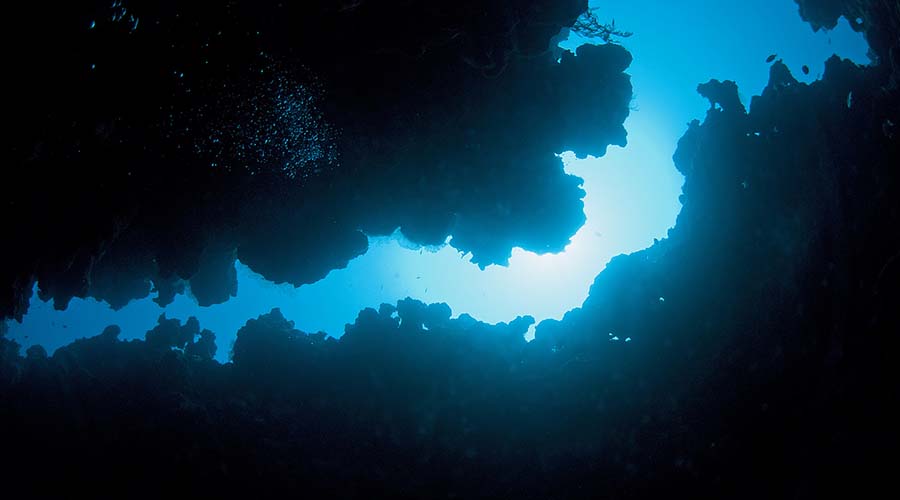 Small St. John
Small reef with the best drops off at the area, all the sides are slope off and droop off to deep, covered with soft coral, gorgonian and black coral growing on the walls. The south edge of the reef is full of hard coral and conical-shaped coral.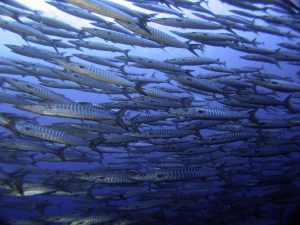 St John's cave
In an area where shallow cracks open into small caverns, which natural light allows easy penetration, caves hang up at depth 3-8m.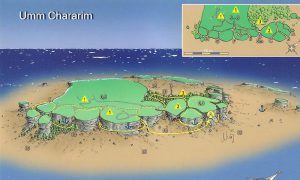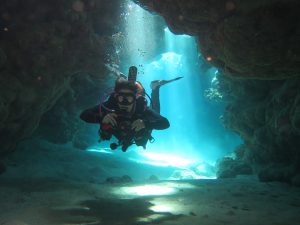 Fury Shoals
Located 150 KM south of Marsa Alam, 20 dive sites rich in Shallow, deep, drop off, drift, lagoon, and carven offers great dives to all level and experience
Sataya
(Dolphin Reef) very large horseshoe-shaped reef. out part drop off, inner part shallow sand lagoon – perfect conditions for dolphin
The East side is a mix of drop-off, pinnacles, stony plateau, and coral garden.
Sataya become the most famous destination for free diving and snorkeling trips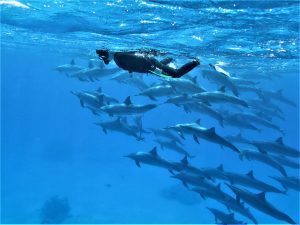 Maksur
Very tiny reef, 800m long reef surrounded by steep walls, which meet the seafloor at a depth of 100 m.
The south end is a large plateau 15-35m covered with amazing soft coral and 2 large pinnacles, the edge is ideal for shark sightings since they often patrol there.
The northern side is sloping reef walls form an elongated plateau starting at 25 m that drops into the depths at 40 m.
Malahi
Surrounded reef hang at sandy seabed at a depth of 18 to 20 m. The reef formation is like a playground of craggy corals with 6-8m depth.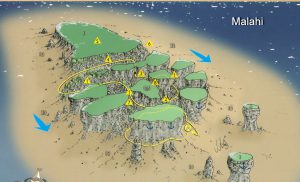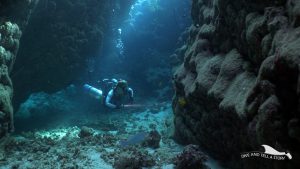 Claudia
Small reef hanging at the sandy bottom at depth 20m, The west side of the reef features an abundance of beautiful hard coral formations with stony and boulder corals. On the southern side of the system there is a spacious cavern with an opening in the ceiling, allowing the sunlight to penetrate and create a fascinating atmosphere inside the cavern.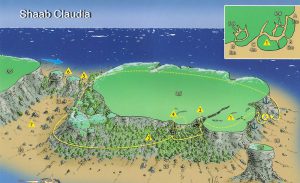 Marsa Alam
Around 280 Km south of Hurghada and the perfect destination to start our trip. Around Marsa Alam there are the best dive sites on the Red Sea, such as
Elphinstone
One of the best dive sites in the world, located 30Km North of Marsa Alam, 12Km of the shore. Elphinstone is a very tiny reef as a cucumber-shaped reef hanging at deep water which offers spectacular wall drift diving with wonderful coral. In each end, an 80m long, slender plateau reaches out into the blue. Each one has got its own significant main characteristic feature.in
The north plateau has a crack across the very tip creating a separate pinnacle in the extension of the plateau
The south plateau has an arch-like tunnel running through the base where according to the legend a Pharaoh is buried in a sarcophagus. How this legend started off is not hard to grasp when visiting the tunnel. In its middle, a perfectly shaped block in the right size resembles a coffin or sarcophagus.
The east and the west walls are equally good, so the sun angle is the main consideration. Generally, it can be said that after a visit to the end of either plateau it's worth getting to a shallow depth as soon as possible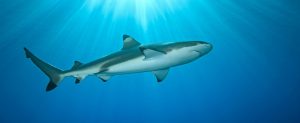 Shaab Sharm
located 40Km south of Marsa Alam,
Shaab Sharm is a kidney stone-shaped reef with Sloping walls, at the east tip is a plateau covered by soft coral, arranged by hard coral, you can spot Manta and Oceanic sharks. Under the plateau is a large overhead cave at depth 50 m to 50 inside
           \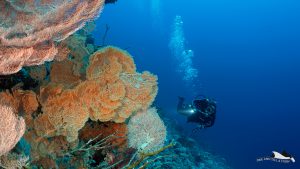 Marsa Alam offers also great shallow dive such as Abu Dabab area, Marsa Shana, Shaab Marsa Alam